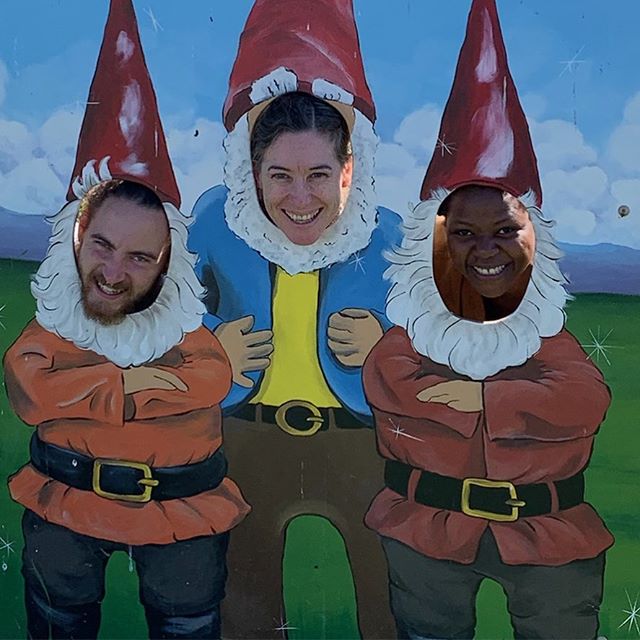 I'm going to miss my farm gnomies!! Thank you both for all your hard work, cheerful attitudes and superb ability to take a joke to its absurdist extreme. Love you guys @ashantiii23 @bruva_earth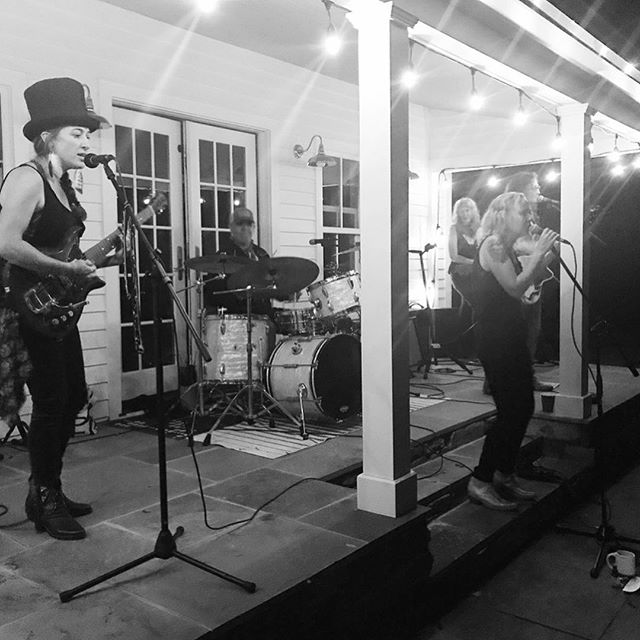 Sometimes at night farmers gotta rock n roll! Follow @thetomprettys for photos and videos and flyers for upcoming shows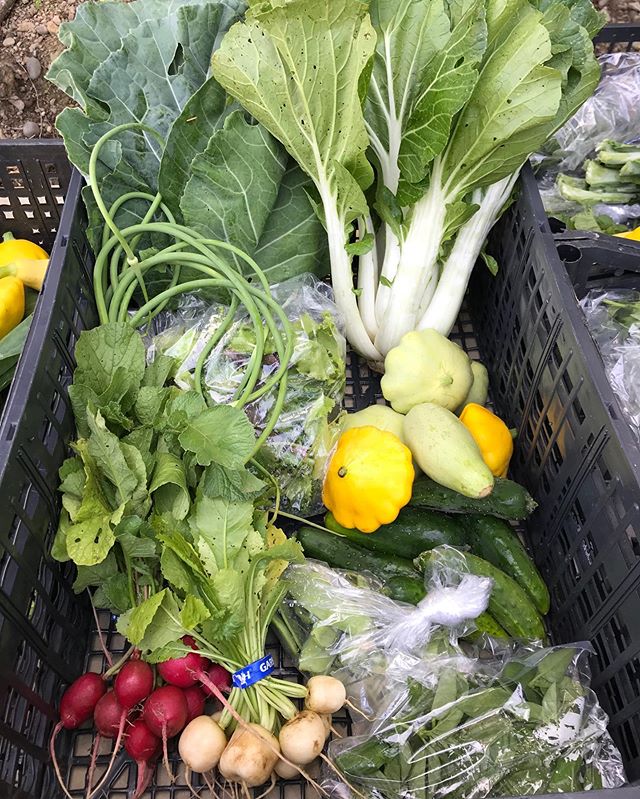 This week's share for the Bay Ridge Biweekly members: Bok Choi, Garlic Scapes, Radishes, Hakurei Turnips, Collard Greens, Mesclun Mix, Snow Peas, Cucumbers, Summer Squash and Basil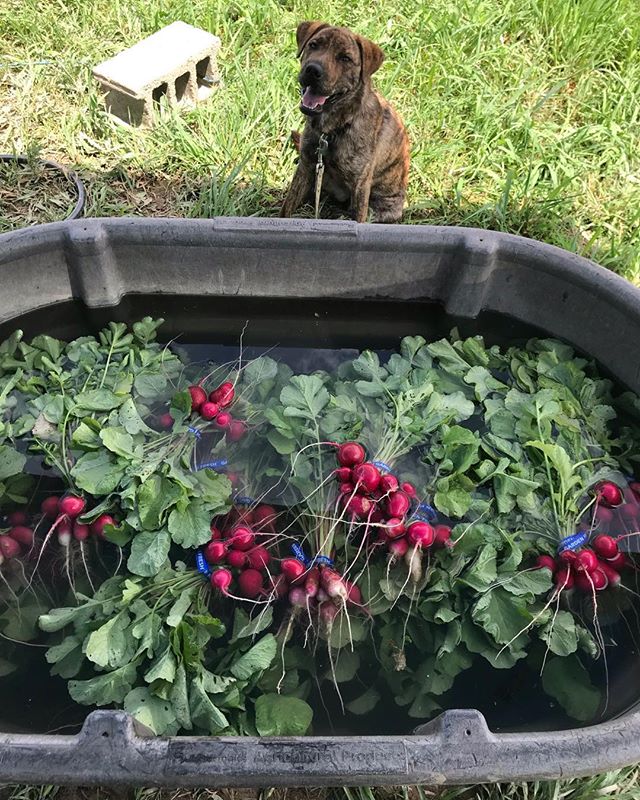 Wizard watches the wadishes get washed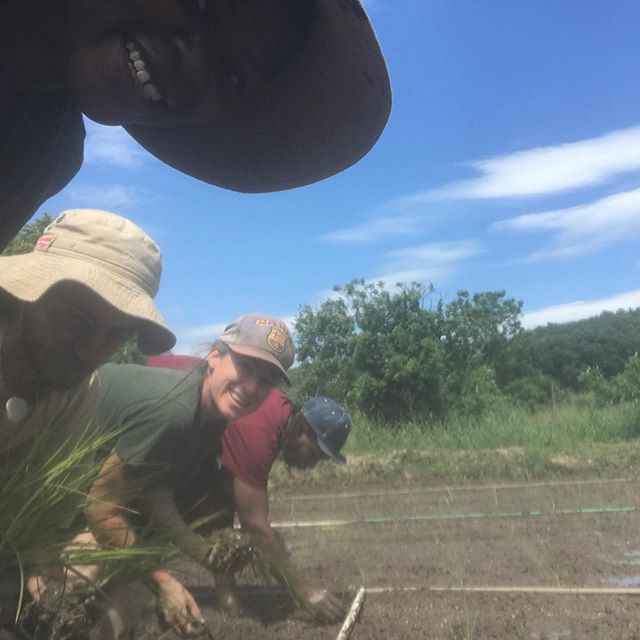 Dirty Boots Farm field trip to Ever Growing Family Farm for a community rice planting day!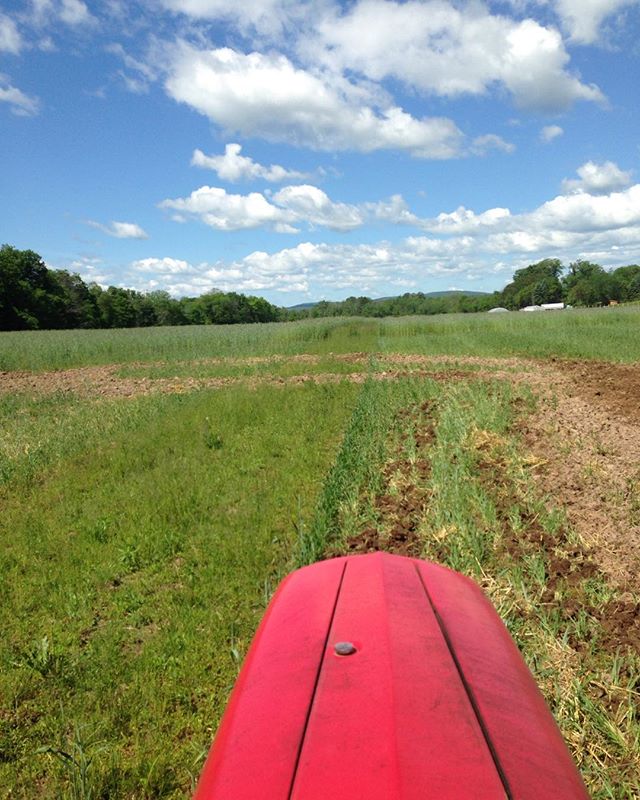 View from the office yesterday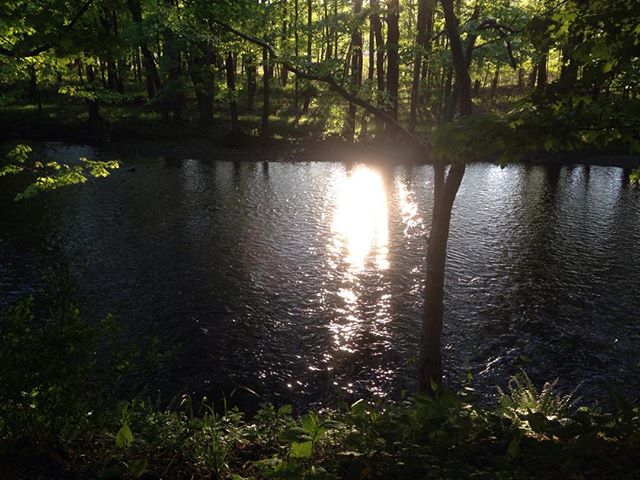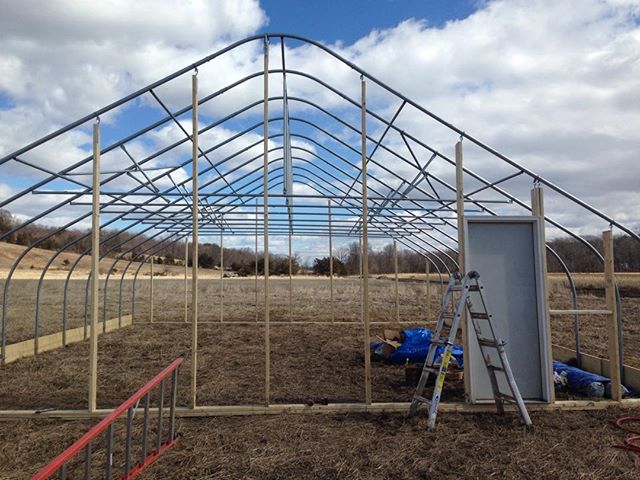 Almost done with the propagation greenhouse.. Hopefully putting the plastic on tues or wed, open to anyone who wants to come help!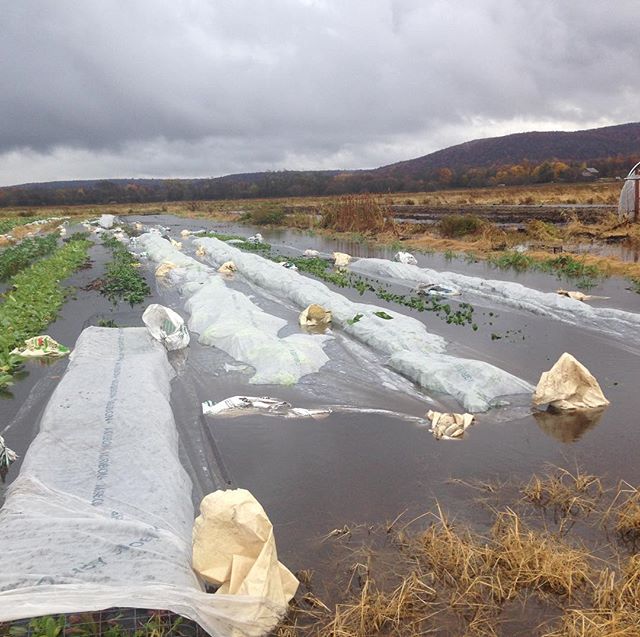 We happened to finish harvesting for the last CSA pick up one day early, then woke up to this.. Feeling incredibly lucky right now!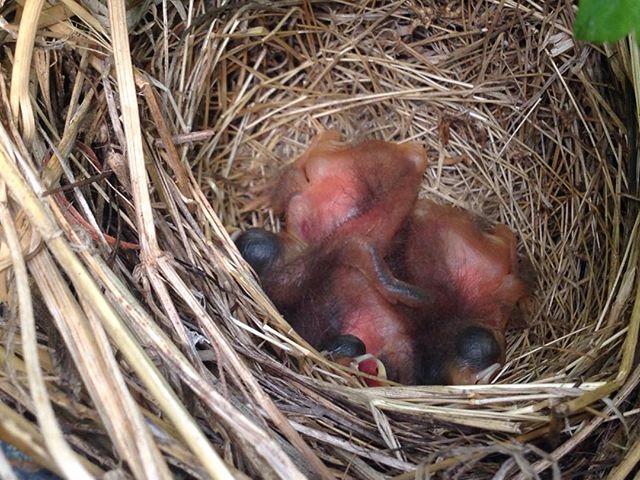 The new kids in the propagation greenhouse are growing nicely.. There were 4 eggs tho, not sure what became of the last one..